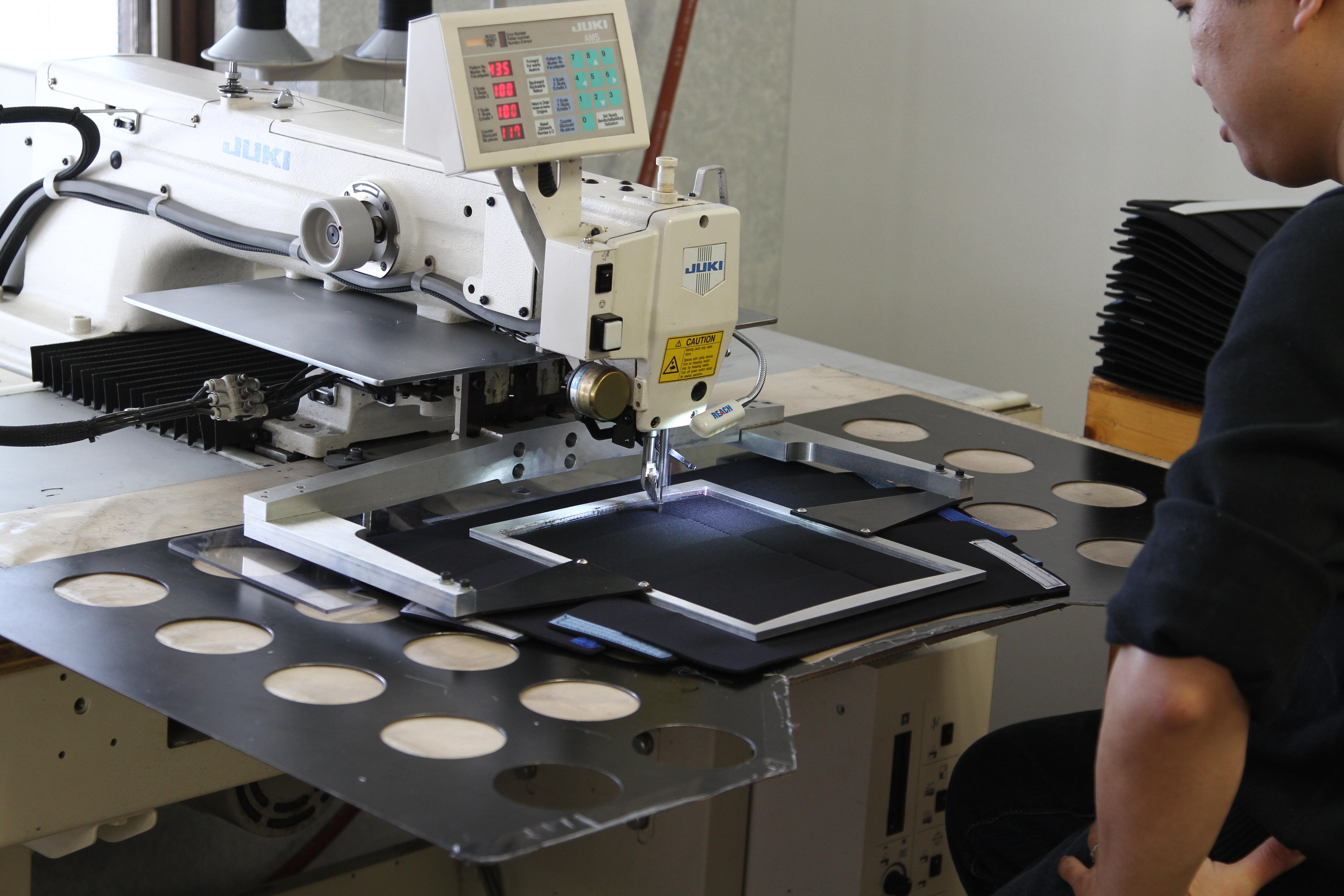 Sewing Operators Are the Backbone of the LJ Team
LJ Design & Manufacturing has been in business as a sewing contractor since 1844 and is the oldest operating company in Milwaukee, WI. One of the reasons we have been so successful is our skilled team of sewers. To be successful for almost 180 years, the company must deliver a quality product and sewers are a key part of the product manufacturing.
What are the responsibilities of a sewing operator?
We work on a variety of products for our customers ranging from simple webbing straps sewn straight on a basic single needle lockstitch machine to complex items sewn on specialty machines such as double needle, open bed cylinder and cover stitch. Other simple machines are bartacker, surger and binder.
We have a number of programmable machines that are very simple to run as well as large format programmable machines that require a higher-level skill and training.
Entry Level Sewing Operator
An entry level sewer will run jobs on simple machines sewing mostly straight seams and will be expected to produce high quality with moderate volume. To start, they may have some sewing experience or simply be eager to learn.
Advanced Sewing Operator
An advanced sewing operator will be able to run all sewing machines and sew more complex products at a high quality and faster speed. They will also be able to pass on skills and job knowledge to entry level sewers. They will work with a larger variety of materials, from lightweight to heavyweight fabrics.
Skilled Sewers
These top-level sewers will be able to perform all level jobs, fine detail, heavy materials, large pieces and complex projects. A skilled sewer will achieve the highest production and quality. The ability to read drawings and inspect other sewers' work is also expected.
We have many repeat, simple sewing projects for entry level sewers but every sewer has the opportunity to learn and move up levels. We encourage cross-training and growing on your skill set.
Meet one of our sewers
Margie has been with LJ Design & Manufacturing since 1985! She is one of our skilled sewers and learned to sew from her sister-in-law. She recommends patience when learning but believes sewing is an easy skill to learn. She likes working at LJ Design & Manufacturing because of the team of employees she works with every day. We are grateful to have Margie on our team!
Ready to start a career in industrial sewing?
Visit our careers page to learn more and apply. We have full-time and part-time positions available.